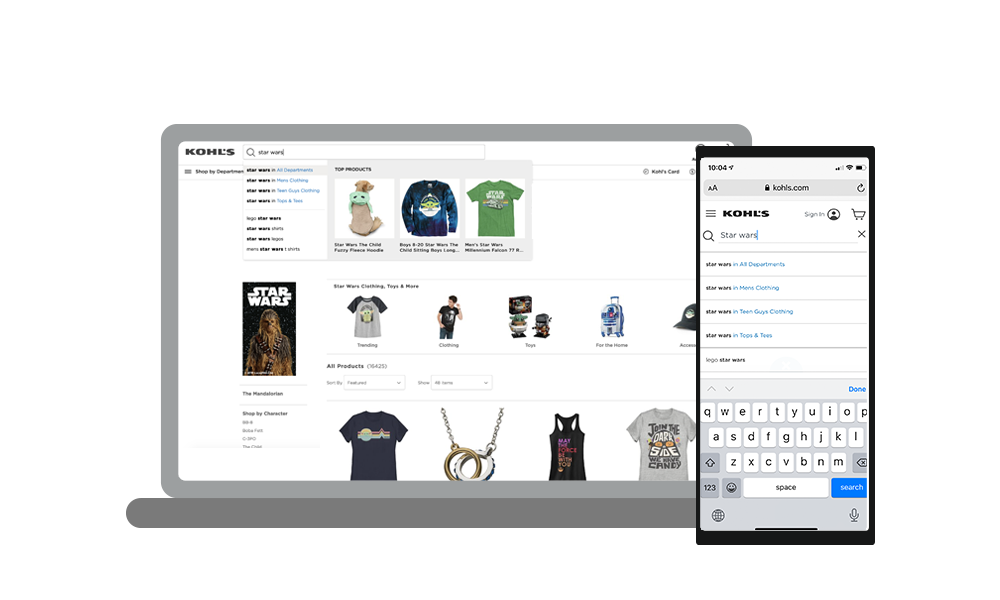 Product Team &
UI Kits
2015-2016
Supported the Search and Browse program by collaborating with business partners, product teams and CX to design e-commerce templates and define specs, screens and UI kits. Collaborated with the CX research team to test features with customers. Notable projects include redesign of the product assortment page template and site search suggestion drop down.
Product assortment page redesign
Sample screens from product assortment page redesign.
Designer: Jamie Good