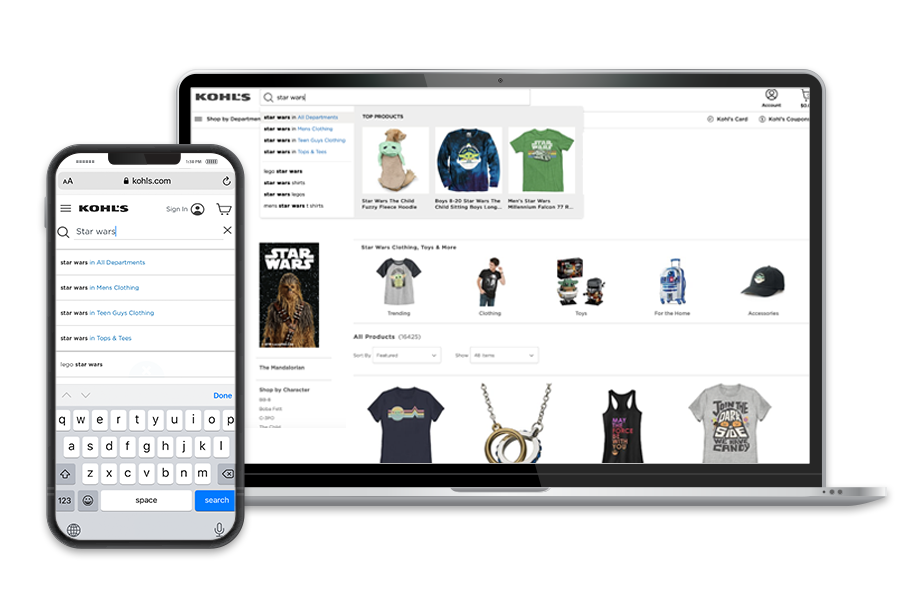 Product Designer
At Kohl's Corporate, I contributed to the success of the Search and Browse program by collaborating with business partners, product teams, and CX to develop e-commerce templates, establish specifications, design screens, and create UI kits. To ensure that the features were user-friendly and effective, I collaborated with the CX research team to test them with customers. Among the noteworthy projects I worked on, the redesign of the product assortment page template and site search suggestion drop-down.
Product Assortment Page Redesign
Sample screens from product assortment page redesign.